Catalogue
|
p-ertönen
|
View Cart
Impressum
Contact
Privacy Policy
Terms
Cookie Policy
---
npm label owner/manager Alex Piers delivers a chillingly blissful ambient piece 'Soa' in aid of the Ukraine Humanitarian Appeal. Enveloped in boundless harmony, the track is a gentle trip into feelings of hope with distant choral voices and soothing waves. Its steady progression is ethereal and deliberate, allowing for a moment of reflection in these troubling times.

npm will be donating 100% of the proceeds of this release to the UKRAINE HUMANITARIAN APPEAL. Digital releases are available for a fixed price on our Bandcamp but you have the option to pay more.



--

Release on Digital - March 11th (2022)

Credits
Written and produced by Alex Piers
Artwork by Roman Ramminger
Mastering by Alain Paul, Berlin
Full EP to be released at a later date



©npm2022





Listen on ︎
---
WAV Download £

1
---
John Beltran - The Peninsula (2022)
When it comes to floor-filling tracks that balances smart drum programming with pure melodic bliss, you can always rely on John Beltran to deliver. The five track EP contains masterful ambient pieces with a Detroit/Chicago analog house vibe bringing a warm and psychedelic feel. He joins the label's third release with a brilliant chill-out EP entitled 'The Peninsula', united by another Detroit legend Luke Hess, bringing his traditional 303 upbeat sound remixing 'Begin Again'.

Visual artist Alona Rodeh also joins the release showcasing her stunning High-Vis (Future, Black) which featured in her first solo exhibition at the Christine König Galerie in Vienna last year.
-
Release on Digital - January 24th, 2022
Release on Vinyl - End of March 2022
Credits
Written and produced by John Beltran
Remix by Luke Hess
Artwork by

Alona Rodeh
Mastering Alain Paul, Berlin
Layout by Nico Nydegger
©npm2022
Listen on

︎



12" Vinyl £11.99 (Sold Out)

Add to cart
---
WAV Download £

4.30
---
Mause makes his debut release on npm with a stunning 4 track EP entitled 'XOR'.
Starting with 'LocriLogAcid Seq' serving up soothing melodies that make you want to drift away on the dance-floor. 'SeqTuningMlog Acid1' proves that Mause isn't adverse to switching up tempos and beats with a powerful, trippy acid induced journey.
The cleverly structured ambient and melodically complex 'Strimsang [Baecon4]'is reminiscent of early Aphex Twin with pure electronic bliss whilst 'Sunday Multi Acid Seq20d' is a strong finish to the EP delving deeper within the realms of electro and acid techno.
-
Release on digital - July 23rd, 2021
Release on Vinyl - Around August 11th, 2021

Credits
Artwork by

Zac Hacmon


Mastering Alain Paul, Berlin
Layout by Nico Nydegger
©npm2021
Listen on

︎

︎



12" Vinyl £9.99

Add to cart
---
WAV Download £4.99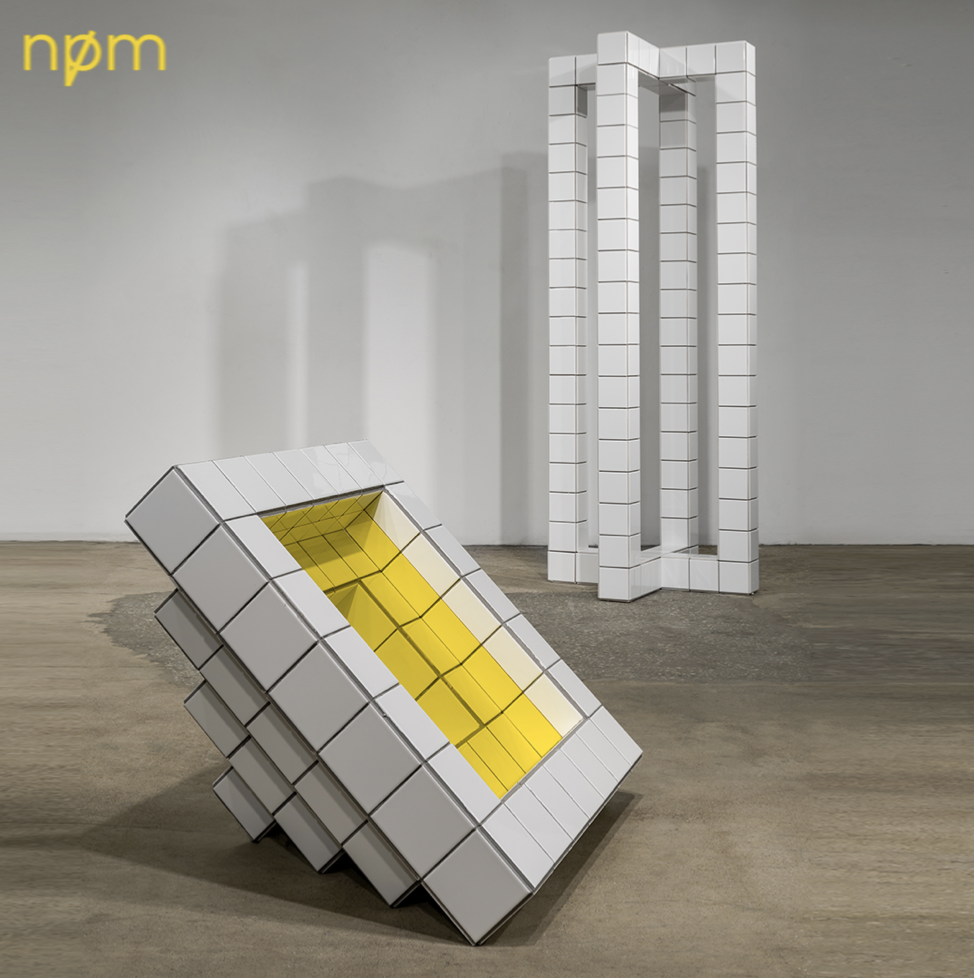 ---
Giulio Aldinucci - Music From Organ (2021)
On his new EP 'Music from Organ', producer and live musician Giulio Aldinucci offers up four tracks of layered and meticulously-crafted ambience.

In his own words: "The EP explores the interaction between the pipe organ and the sound environment, in terms of architectural space and soundscape. Every single sound of this work is created from pipe organ recordings using different techniques related to sound reflection, from granular processing to filters that "carve" the sound emulating the phonemes articulation inside the human vocal tract."

Farron joins the EP bringing a dreamy remix. Unlike Giulio's approach, Farron portrays a left-field dance-floor feel throughout the track with beautiful ambient pads, pulsating along a warm electronic space journey.

Credits
Release on digital - January 15th, 2021
Release on Vinyl - UK 2nd March / Europe 16th February, 2021
-
Written and produced by Giulio Aldinucci
Remix by Farron
Artwork by Giulio Aldinucci
Mastering Kassian Troyer at Dubplates & Mastering, Berlin
Layout by Nico Nydegger

©npm2021

Listen on

︎

︎



12" Vinyl £9.99

Add to cart
12" (first edition marble) Vinyl £15.99 (Sold out) - Add to cart
---
WAV Download £4
---